Exedy Lightweight Racing Flywheel – Subaru Impreza Classic 1993-2000 & WRX 2.0 5-Speed 2001-2005 FF01
Description
Exedy Lightweight Racing Flywheel.Fits Subaru Impreza Classic years 1993-2000 & Newage WRX 2.0 ltr With a 5-Speed Gearbox years 2000-2005. Exedy Lightweight Racing Flywheel Part number (FF01)Exedy steel billet and forged steel flywheels have passed engineering tests to 15,000-18,000 rpm. They are guaranteed not to fail to the said rpm, and are all SFI approved.Top quality lightened flywheel for 5 speed Imprezas made by Japanese transmission experts Exedy! Exedy make many OE parts for the worlds automotive manufacturers and are proven quality parts for the street and track.These flywheels reduce the mass that the engine has to move improving throttle response and acceleration!
read more
NEW
Description

EXEDY Racing flywheels combine low weight, low inertia and high thermal capacity to achieve ultimate performance whilst retaining supreme driveability.
Unlike conventional light weight flywheels, this flywheel provides better response and output in high-speed operation without sacrificing low speed torque.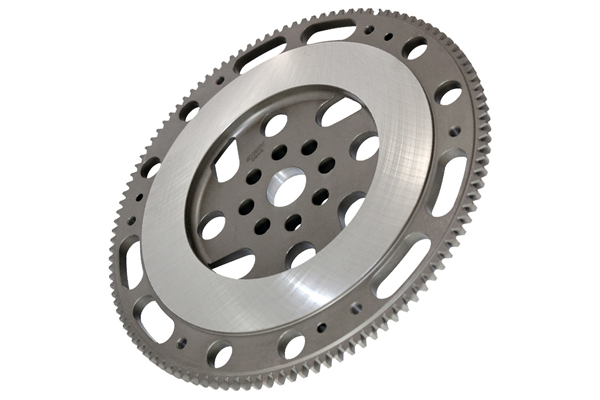 Reduced weight and inertia improves engine response.
Designed to enhance airflow and cooling around the clutch.
Solid billet design improves durability.
Suitable For
Road
Track Day
Circuit Racing
Time Attack
Drifting
Drag Racing
Rally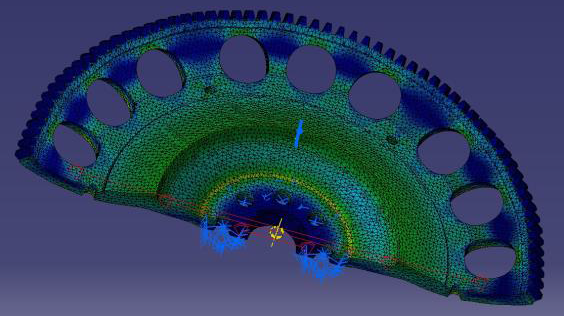 The worlds most advanced performance flywheel.
EXEDY Racing flywheels are made from solid one piece billet chromoly steel forging and are specifically designed to reduce weight and inertia for better engine response. Unlike an aluminum or other multi piece design that is common in the market, the ring gear teeth on an EXEDY flywheel are an integral part of the main casting, preventing any possibility of separation due to the different expansion coefficients of aluminum versus steel.  All EXEDY Racing flywheels are gas nitrided for superior hardness characteristics. This enables better wear characteristics on a ceramic puck style clutch disc yet still performs superbly with all other friction materials. Most incorporate special design features to enhance the airflow which improves the cooling of the clutch. EXEDY steel billet and forged steel flywheels have passed engineering tests of 18,000 RPM and are certified to SFI specification 1.1.
*Racing flywheels are compatible with Stage 1 Organic, Stage 2 Sports and Stage 2 Racing clutches.
Additional information
Condition

New

Brand

Exedy

Manufacturer

Exedy

Manufacturer Part Number

FF01

EAN

null

Type

Flywheel

Disc diameter (mm)

null

Push/Pull

null

Sprung Centre

Yes

Torque at Flywheel

Does not apply

Torque at Wheels

null

Notes

null

MPN

FF01

Make

Subaru

Model

Impreza
Reviews (0)
Only logged in customers who have purchased this product may leave a review.
There are no reviews yet.
Related Products